---
Bio
30.11.86 born in Kandel ( Rheinland-Pfalz ). 2006 High school graduated at Europa Gymansium Wörth. 2007 - 2017 Study Arts and Biology at the University of Landau.
Awards and scholarships
Jahr
Beschreibung
2008
Heinrich-von-Zügel-scholarship for painting
2009
Architectural art - Kandel
2012
Winner of young artists of the mansion", Neustadt
2014
Winner of the painting Award "ITEM", Ulm
2015
Support by Jopeph-David Foundation
Winner of "Heinrich-von-Zügel" Award, Wörth
Winner of Art Award "Albert Haueisen" - Young Art
2016
Phönix Awards / Top Ten, 2.winner
Funded presentation on "Young Talents" Stage, Kunst/Mitte
Winner of Fischer-collegen art awards for painting
2020
Phönix Awards / Finalist
Artist in Residence in LAOS, funded by Phönix Art Award
Many paintings are already sold to private and public artcollections.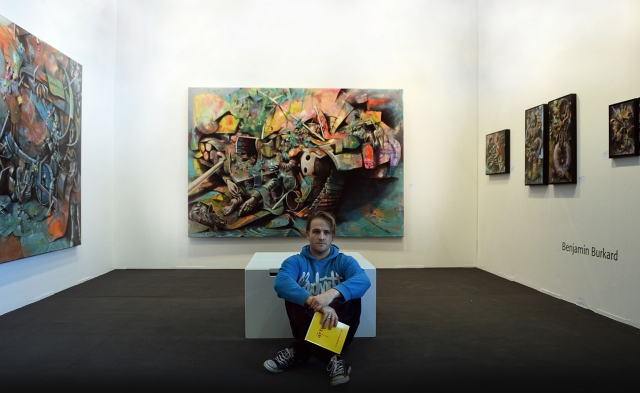 Exhibitions